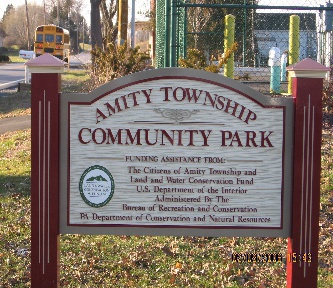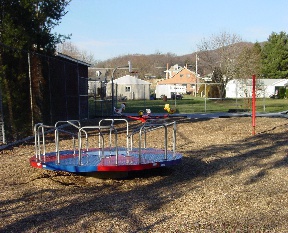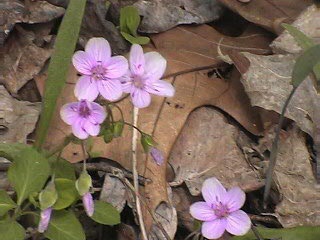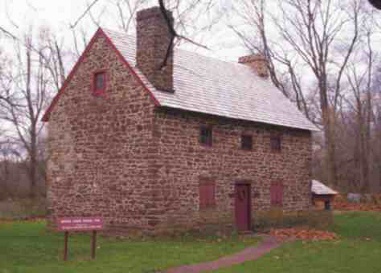 Amity Township has many parks and recreational facilites. Our newest park, Amity Community Park has soccer, baseball, multi-purpose and football fields, basketball and tennis courts, a children's playground and walking and biking trails. There is a pavillion complete with concession stand available for rent.

The HIll Road Pavillion can be reserved and rented for large gatherings or parties.
Hill Road Recreational Area is a 10 acre recreational site on the east side of Hill Road. It is located between Loyalsock Drive and Antietam Drive, adjacent to West Ridge.

Locust Grove Recreation area is a .4 acre park located in a older residential area of Amity known as Earlville. The park is situated between 2nd Street and 3rd Street, Amity Avenue and Shore Avenue. Facilities available at Locust Grove include a basketball/street hockey court, playground equipment and picnic tables.

Amity Park Road Recreation Area is located between Amity Park Road and Monocacy Hill Road adjacent to the Amity Athletic Club, a non-profit sports organization and swim club. The park is 7 acres and contains two full size soccer fields.

Monocacy Hill Recreation Area is a unique 420 acre undeveloped wooded area that Amity Township purchased in 1968 with federal, state and municipal funds. This picturesque natural preserve is situated in the southern part of the Township between Monocacy Hill Road, Geiger Road, Hill Road, US 422 and Limekiln Road.

The park is managed and operated by volunteers from the Monocacy Hill Conservation Association. Monocacy Hill offers many outdoor activities including hiking, birdwatching, biking, horseback riding and cross country skiing.

Hunting is permitted in season six days per week, in accordance with Pennsylvania game laws. The park has a wide variety of plant life. To date, 170 species of herbaceous plants have been identified, along with 65 species of trees and shrubs, and 17 species of ferns and related plants. Two of the park's plant species are on the Pennsylvania Natural Diversity Inventory as Plants of Special Concern. The Monocacy Hill Conservation sponsors both a spring and fall program that includes birdwatching walks, wild flower walks, fitness hikes, fall foliage walks and other outdoor activities.

Daniel Boone School District classes also hold scavenger hunts and environmental educational sessions at the park. Facilities at Monocacy Hill include a 5.5 mile looped trail system, picnic tables, barbeque grilles, and pit toilets. A small paved parking area is available at the entrance on Geiger Road. For more information visit www.monocacyhill.org .

Public Recreation Areas

Semi-Public Recreation Areas

Amity Athletic Club Pool and Recreation Ares is a 27 acre property owned and operated by the Amity Athletic Club, which is managed by a nine-person Board of Directors. The park is located east of Limekiln Road between Amity Park Road and Monocacy Hill Road. The main entrance is off Amity Park Road. Recreation facilities at the park include two full size soccer fields, one mid-size soccer field and three soccer fields strictly for players eight years old or younger. There are also two swimming pools on site. One pool has a baby pool and diving boards. Both pools ae served by restrooms and locker rooms and there is a full service refreshment stand available. For more information visit www.amityac.net

The Thun Trail refers to an abandoned railroad right-of-way that the Schuylkill Valley Greenway Association owns between Pottstown and Reading. The Amity Township portion of the Thun Trail, which is approximately 4000 feet in length, is located between Union Township, where the trail crossed the Schuylkill River and Douglass Township, just east of where the trail crosses US 422.

Private Recreation Areas

While the Township has no input into the operations, privately owned recreational sites offer additional leisure opportunities to Amity residents. The Arrowhead Golf Course, which is located on Weavertown Road between Limekiln Road and Amity Park Road, is open to the public on a fee basis.

Amity Township has three park pavillions available for rent for family gatherings or group events. The pavillions are at Hill Road Park, Lake Drive Park and Amity Community Park. The fee is $100 and the Township requires two weeks notice before your event. For individuals a "hold harmless agreement" is required, for organized groups a certificate of insurance from the carrier is required. For availability or questions please call the Township office at 610-689-6000.

Download Facility Use Application


Myron S. Wheeler Recreational Area has two baseball fields located behind the 6 acre Township Building site on Weavertown Road. There are two Little League baseball fields on the site with manual scoreboards and dugouts. Picnic tables, a portable toilet and paved parking are available to park users.

Old Morlatton Village
The Mouns Jones property was acquired by the Historic Preservation Trust of Berks County in 1965. The Trust, organized in 1964, manages and maintains many historic properties throughout Berks County. The Annual Mouns Jones Country Fair utilizes the site in Amity Township to feature working craftsmen and their crafts in appropriat historical settings. For more information visit www.historicpreservationtrust.org.